So over the weekend I torn one of my XLs down and performed some much need maintance. While i had the steering apart i was looking to free up how it moves. I upgraded to some bearings, the HD servo saver spring, and perfomed some modifications to the bell crank and Hub uprights.
I am pleased to say the it has dramatically improved how the truck turns.
This the the stock linkage fully extended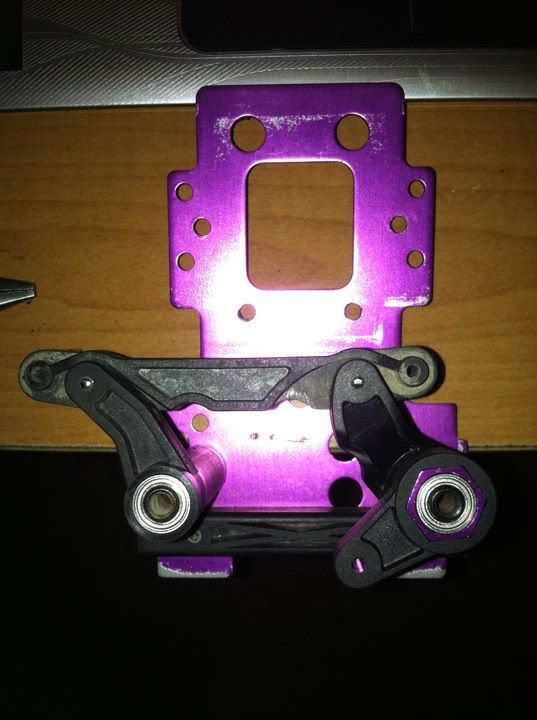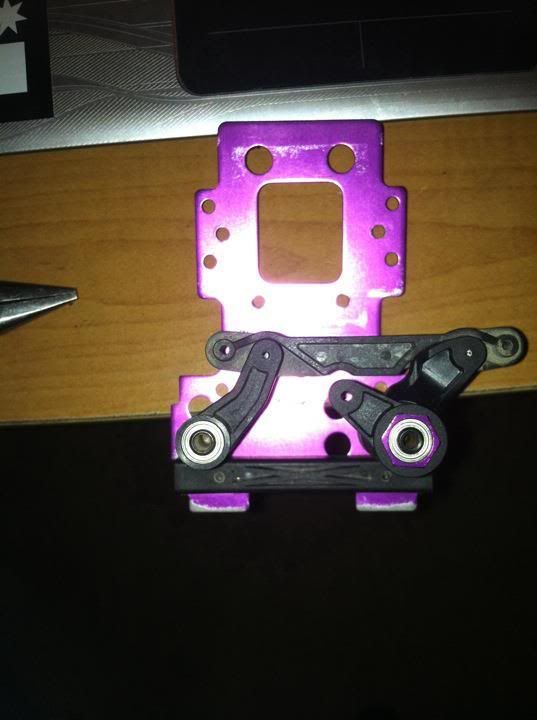 This is the mod to the drag link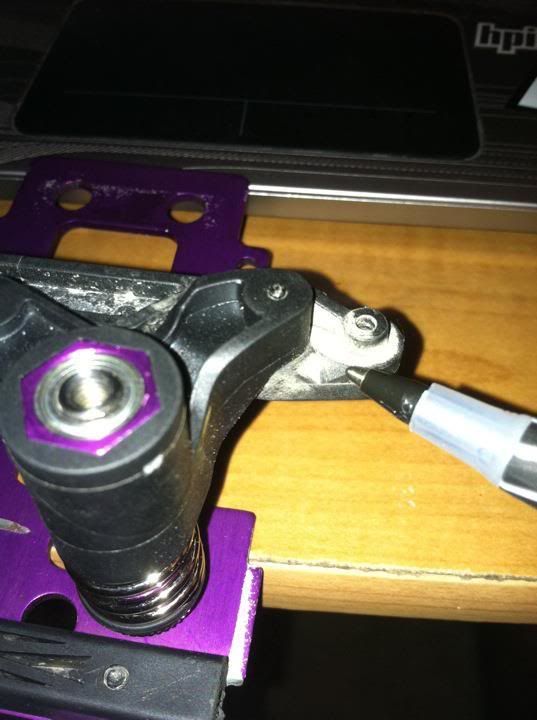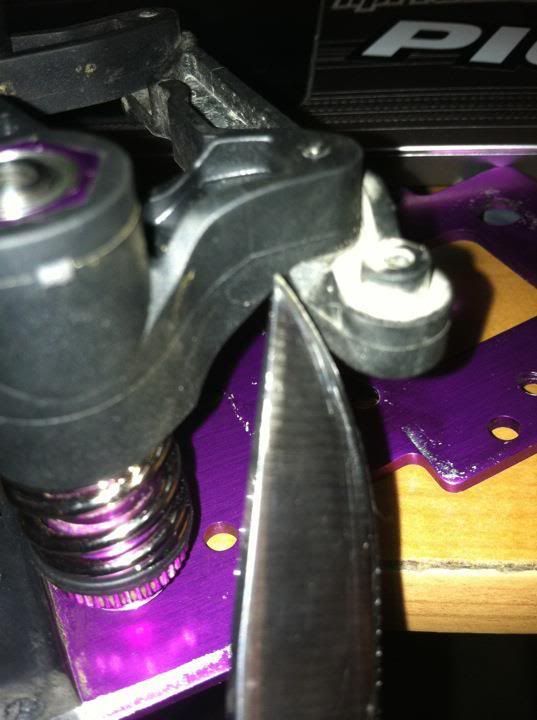 After the cutting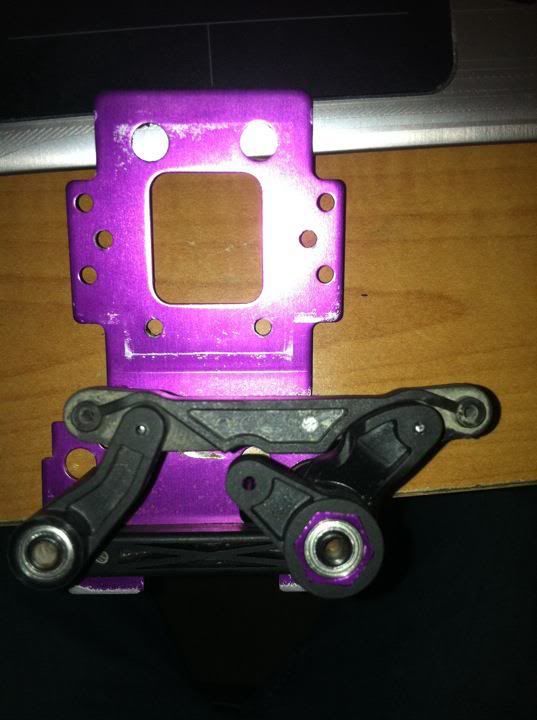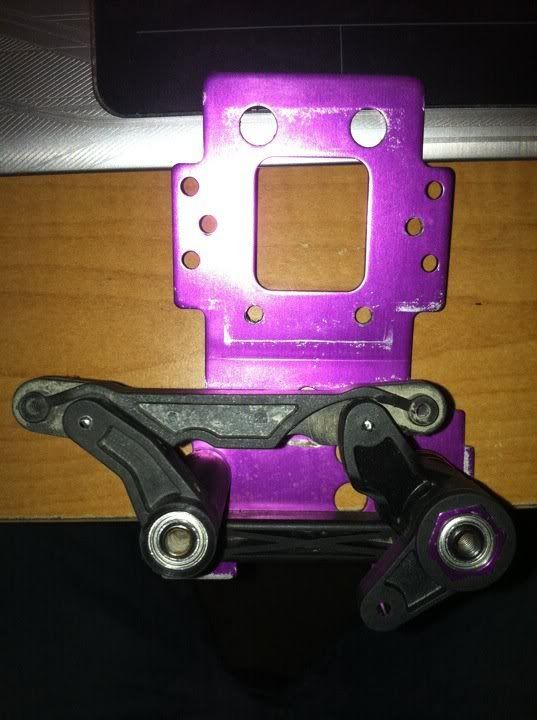 Trimming the tabs on the uprights, notice mine to dont have the other set of tabs at the top. i thought this was strange.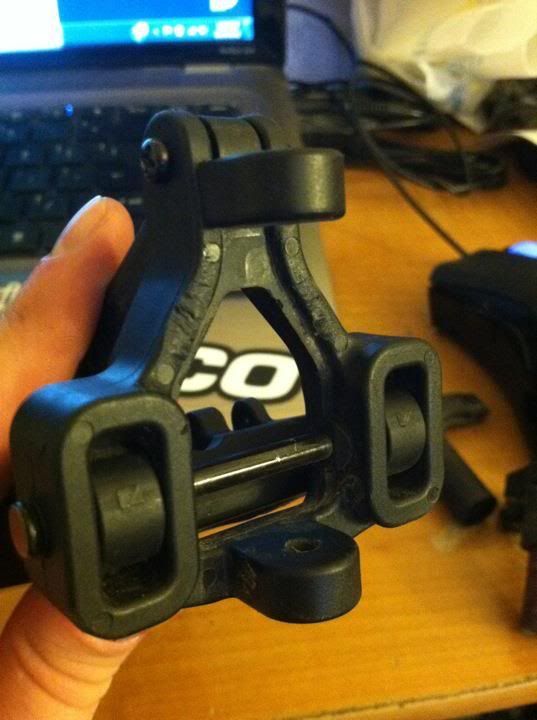 Now I couldnt find the other threads on these mods so I basically looked the parts over a few times and realized where all the parts where hangin up on each other. I hope this helps anyone else.